A Versatile Venue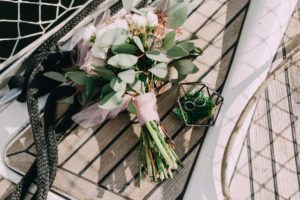 We've been to a lot of venues in Gilbert. We've even been to a lot of venues in South Carolina. But after we went to Southern Oaks we knew we had to write our next blog about it. And due to all our traveling, you can believe us when we say: this one was worth writing about. Gilbert is just outside Columbia, which is one of our favorite cities in SC. That Midlands aesthetic really can't be beat. And, truth be told, we have kind of a soft spot for Gilbert in general.
When we first showed up at Southern Oaks, we knew immediately it was gonna be a good night. The way everything came together was absolutely a sight to see.
Southern Oaks is one of the coolest venues we've seen. The combination of indoor and outdoor spaces really work to create a sense of flow. Moving from an outdoor ceremony to an indoor reception feels seamless. And that's not a trait shared by every venue.
It's hard to overstate just how many different venues and receptions we've seen and hosted. As traveling wedding DJs, it's our job to create custom celebrations all over the Carolinas. There was something unique about this one though.
It takes a talented staff to keep everything moving smoothly. Often it's the venues that make it look effortless that are actually putting in the most work behind the scenes. And that's definitely what's going on with Southern Oaks.
Dow Oak did a fantastic job for our wedding. Kameron was amazing! She took the time to get to know us and what we wanted and needed and totally ran the show for us, taking a lot of stress away! I highly recommend Dow Oaks and especially Kameron for your DJ needs!
Southern Charm in Spades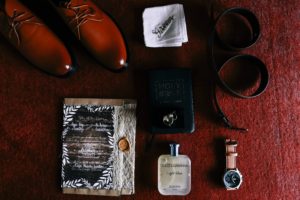 There are many factors that go into creating a unique wedding. And in our travels through South Carolina, we've seen too many great weddings to count. But what really makes any Gilbert wedding great is the vibe.
And as professional wedding DJs, cultivating the vibe is our specialty.
Picking the ideal music for a reception is something we excel in. Sometimes, our couples aren't looking for specific songs, they want more of a whole vibe. They'll say to us they want "chill then hype" or "crowd-friendly the whole time" or even "just background music."
We really have seen it all. In this case, the couple just sent us some of their favorite songs for inspiration. They didn't say we had to play them, they just wanted us to know what they liked. And we're definitely able to work with that.
McKenzie and Davis definitely had some awesome tastes.
We had a dance party featuring everything from Noah and the Whale to KISS and Usher. And as DJs, that's always something we appreciate.
Our skillset is in music in general. Occasionally folks ask us if we can do a particular kind of music or genre, and our answer is always a resounding yes. If it's the music our couple wants, then it's the music they'll get.
And it's always the best when that translates onto the dance floor. What makes for the best reception throw-downs is a wide variety of music. That's also what keeps the dancing crowd on their toes.
We could go on and on about McKenzie and Davis and their celebration at Southern Oaks in Gilbert, SC. But for now we'll just stick to saying that we had an amazing time. We're always grateful to be able to be a part of anyone's big day. That's why we got into this business. Being able to craft custom Columbia celebrations is something we'll never get tired of. We can't wait to come back to Gilbert!
Final Thoughts
And as a final note, we just need to say… We absolutely love what we do. Being a part of the unique and personal ways couples celebrate is why we do it. And we loved being a part of this celebration. It's always awesome to see how couples choose to celebrate.
In conclusion, we've learned that being a wedding DJ in Colombia isn't just about playing the music. So we take our role seriously. Facilitating such a big day is a serious job! That's why we always give every wedding or event our all.