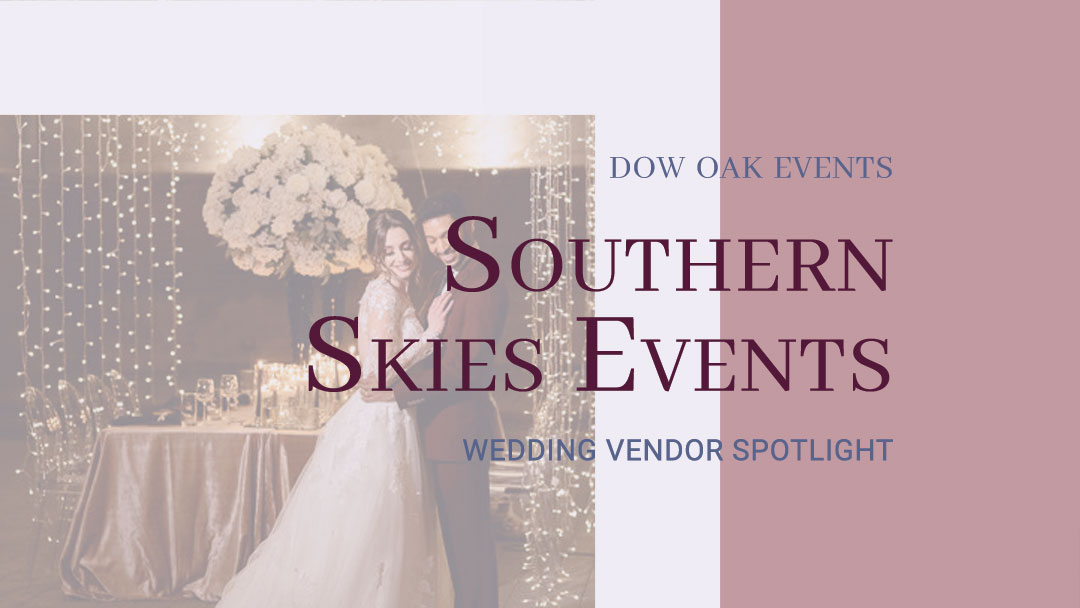 Before we talk about the fantastic wedding and event planning company Southern Skies Events, we'd like to tell you a little about the owner and lead planner Jen Shaefer.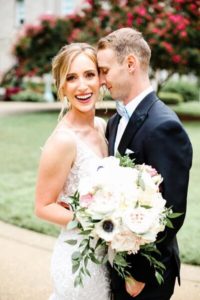 When we've had the pleasure of working with Jen (or her team) in the past, we've always been impressed by the level of care and attention she puts into the weddings and events she plans. We also appreciate the way she flawlessly manages the behind the scenes logistics and details of events and keeps them on schedule throughout the evening. In other words she makes our lives and the lives of all the vendors easier, which means an enhanced wedding or event experience for you and all your guests!
On the personal side, when Jen's not planning a wedding, corporate or private event, she spends her 'spare' time coaching high school soccer, traveling, or spending time with her family, friends, and her beautiful pup, Archer! And, random fact… Jen attended both cotillion and farm camp growing up, and she still has her horse and buggy license! So you could say that she's something of a renaissance woman!
But, now a little more about Southern Skies Events! 
Jen founded the company in 2018, and has been planning weddings and turning dreams into reality ever since! She does all of this with the help of her experienced, dedicated and diverse planning team of moms, creatives and friends. 
In fact, Southern Skies Events has 3 core beliefs that it infuses into every event they're a part of! Those beliefs are: The belief of always being authentic, unique (and maybe a little weird.. If that's what floats your boat), the belief that teamwork makes the dream work and you're only as good as the team you surround yourself with, and the belief that every love story is special and deserves to be told and celebrated! 
Southern Skies Events work at venues of all sizes and styles around the Triangle and beyond and offer 3 tiers of event planning services to suit your needs for your unique event.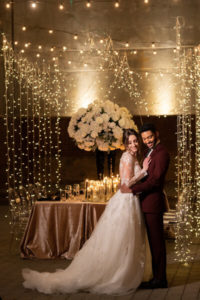 They offer Full Service Planning which starts 12 months out from your date and involves designing a custom vision board based on your unique personality, style & budget, which they will use to take care of all the details so you can free up your precious time to enjoy your engagement to the fullest!
They also offer Event Management Plus which Jumps 6 months before your wedding day. With this package you get all of the same luxuries from the Event Management package, plus the added bonus of more consistent meetings with our team and an extra set of hands on wedding day! 
And, last but certainly not least, they offer Event Management which starts 3 months out from your big day and allows you to plan all details of your wedding yourself, but hands over some of the execution of those details to Southern Skies Events! Also, with this package some of the team will be on site to set up, clean up and make sure your day is executed flawlessly! 
And, while Southern Skies Events will work with all venues in the Triangle and beyond, and love getting to experience new spaces, below is a short list of some of their local favorites:
Highgrove Estate at Laurel Lake (Fuquay-Varina, NC), The Oaks at Salem (Apex, NC), The Meadows at Firefly Farm (Raleigh, NC), Lavender Oaks Farm (Chapel Hill, NC), Chatham Station (Cary, NC), Historic Wakefield Barn (Wake Forest, NC), The Fairview (Raleigh, NC), The Grand Marquise Ballroom (Garner, NC), Walnut Hill (Raleigh, NC)