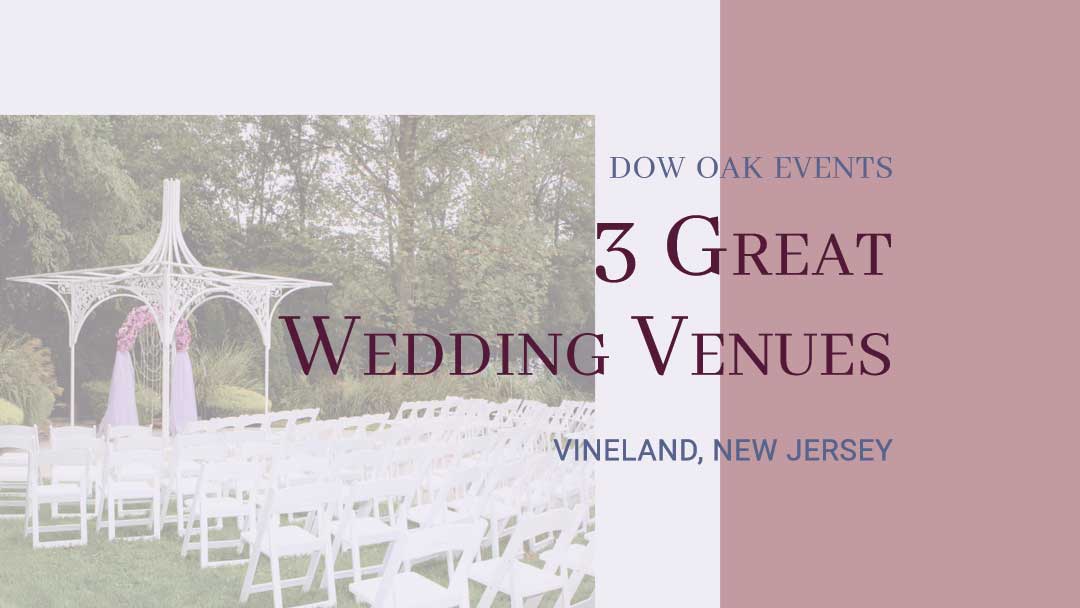 Vineland, NJ known as the 'Egg Basket of America', positioned 40 miles south of Philadelphia and 36 miles west of Atlantic City, is a charming city with an adorable downtown and over 283 acres of parkland and golf courses. And, there's always something to do in Vineland!  In the summer, Vineland hosts both Seafood and Greek festivals, as well as the annual Cruise Down Memory Lane vintage and classic car display which could make an epic backdrop for wedding photos! As would the historic Landis Theater in Downtown Vineland! Or if you're looking for a more natural setting, you could take your photos at either Giampietro Memorial Park or the beautiful Willow Oak Conservation Area. You're truly spoiled for choice, and we think that Vineland, NJ is a fantastic place to say I do. To that point, here are a few of our favorite wedding venues in the Vineland, New Jersey area!
Eastlyn Golf Course & The Greenview Inn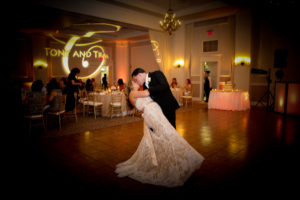 The Eastlyn Golf Course & The Greenview Inn is one of the premier venues in South Jersey for either indoor or outdoor weddings. The meticulously landscaped 9 hole par 36 golf course, makes a beautiful backdrop for your wedding festivities and photos. And, the venue boasts 3  distinct venue spaces, each with their own style and capacity. The Ballroom is ideal for wedding receptions with upto 300 guests, while Rosie's Room is ideal for hosting more intimate affairs, with up to 75 guests. If you have your heart set on an al fresco affair, the completely covered outdoor patio can host up to 130 guests in style! 
The golf course and Inn also offers all inclusive wedding packages, which take the pressure off you, so you can focus on what's truly important, and will give you more time to spend with your sweetheart! Their all inclusive packages include your ceremony, cocktail hour, reception, dinner, wedding cake, open bar, full-service staff, tables, chairs, decorations, linens, NJ sales tax and gratuity. Talk about full service! If this sounds good to you, you should definitely take a closer look at Eastlyn Golf Course & The Greenview Inn!
Merighi's Savoy Inn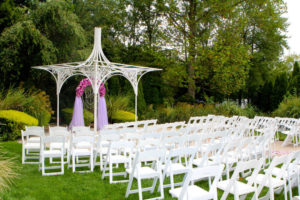 Merighi's Savoy Inn has been serving the South Jersey area since 1954, so you can say that they have an abundance of hospitality experience, and know a thing or two about entertaining! With the option of two unique rooms as well as an outdoor garden the team at Merighi's Savoy Inn can help you tailor your event to ensure that your day is special in every way. 
The Inn can host small intimate weddings of 30-40 of your closest family and friends in the Rose Room, but also has the ability to host big events for hundreds of guests in their Grande Ballroom. And, with fully customized food and drink packages, their goal is to provide you with the wedding of your dreams! The Inn also offers a full service wedding package that will take care of everything from the ceremony, to the flowers, to the linens,  to the centerpieces, to table side wine-tasting, and even the cake! Intrigued? Check them out today! You won't be disappointed!
Regency Ballroom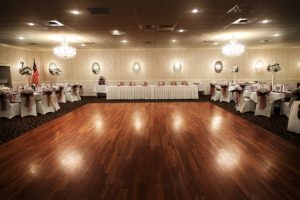 You can't go wrong hosting your wedding at the recently remodeled Regency Ballroom. The venue is elegant and spacious, and is a convenient distance from both the Jersey Shore and Philadelphia.  Another bonus is that it's connected directly to the Ramada Hotel making it super handy for your out of town guests at the end of the night! The ballroom can host groups of up to 250 if that's what you're after, but can also host much smaller, more intimate affairs. The choice is yours!
As a bonus, the staff there are ready to valet your guest's cars, and if you are thinking of planning a beach wedding, the Regency Ballroom is located only a half hour away from the shore making it an ideal celebration spot after you say your 'I do's'. Their beautiful gazebo is also a wonderful spot for your guests to relax and enjoy the outdoors and work as a beautiful backdrop for your wedding photos!
The Regency Ballroom also provides a number of wedding packages ranging in price from highly affordable up to the highly extravagant, and the staff there will work with you from start to finish to ensure, no matter your budget, that you have the wedding of your dreams! Sounds pretty great right?!