How to Choose Your Wedding DJ
Everything You Need To Know
There's a lot of advice out there on how to choose a wedding DJ. And it can be overwhelming and headache-inducing. The good news is: it doesn't have to be. Finding the right DJ can be easy if you know what to look for.
And it all boils down to knowing what you're looking for. But in all the chaos that is wedding planning, it's hard to even know what you need and what you should ask for. How do you know the DJ you book will provide the atmosphere you want, vibe with your guests, and above all, help you create the experience you envision?
All of these factors seem like they would lead to a complicated, convoluted response. However, like with many complex questions, there is a simple answer. Imagine the vibe you want for your big day. How do you want guests to feel afterwards? And how can your DJ help you achieve this?
With that in mind, the big question to bear in mind when starting to choose your DJ should be:
What is the experience I want to create with my wedding, and how can my DJ make it happen?
If I've found more than one who has the vibe I want, how can I narrow my parameters and find The One?
What are important traits that make up a good wedding DJ in general?
And what questions am I forgetting to ask?
The Basics
Before you even choose to set up a consultation with the DJ, take a minute to consider what you're looking for. What sort of budget is set aside for entertainment? Where should you be looking for DJs? What factors should be considered before even asking to speak with them? And what are some signs you're dealing with a real pro vs a weekend hobbyist?
Setting your budget
It doesn't matter how good a DJs is or what their reviews look like if they're not within your budget. Benjamin Franklin tells us "a penny saved is a penny earned," but often cost is not the be-all-end-all. You may have a cousin who offers to DJ the reception for 100$. But is saving on entertainment worth an iTunes playlist set to shuffle? When you're deep in your search to choose a wedding DJ, it can be tempting to give up and choose by cost alone. But going by money alone often doesn't tell the whole story.
Where to look
Most couples have never hired a professional wedding DJ before. Where do you even find one? Luckily there are many resources to separate the pros from the weekenders. Checking out reviews for your "maybes" is always a good place to start. Are they reviewed on a variety of sites? By a variety of couples? Does the experience of those couples sound like an experience you want for your wedding? If so, it may be time to move them from the "maybe" pile into the "schedule a consultation" pile.
Meet Your DJ
Contact your DJ selections to set up consultations. Listen to what they have to offer and maybe have a list of questions of your own. But mostly pay attention to how the conversation feels. Did the conversation run longer than you intended because you were comfortable talking to them? Were you able to laugh and joke around? These are important factors to take into account. The way you initially felt is the same way your guests will feel when interacting with the DJ. Choose a wedding DJ that fits you.
Book Your DJ
After choosing the right DJ for you, be absolutely sure to get all details of services outlined in a contract. Have everything included (all services, fees, contingency plans, the whole shebang). If they can't provide this, it's time to consider other options.
Your Budget
The average wedding DJ costs around 1,000$, with most couples spending between 780 and 1500$ for their services. Rates for services may vary based on day, location, and number of hours. Many DJs are open to negotiation (within reason). If you have mitigating factors (for example, the whole reception is 2 hours long), these may be something to bring up when discussing rates and terms. Know your budget for entertainment going into the discussion so you can have a realistic conversation about services offered within your price range.
Speaking of services…
Many companies offer more than just DJ services. So if uplighting, photo booths, monogram projections, or dance floor lights are something you would be interested in, it makes sense to get them all from the same company. If you choose a wedding DJ who offers these services, make sure to look into them if they're something you know you want. Be mindful also of services your DJ doesn't provide. Often, you can have them provided by another vendor (venues can be great for this).
Sidenote: DIY vs Pro
There are perks to the DIY approach over the full-time professional. It all just depends on what you're looking for.
DIY
Saves money
Will likely not be as skilled at handling all the requirements for being an MC
Also likely not as skilled in social professionalism (like keeping their cool when an intoxicated uncle won't stop requesting the same song you don't want to hear)
Pro
Undoubtedly more skilled (which equates to less stress for you)
Must lower chance of any mistakes
Trained in public speaking and MCing
A bit more money
If you've decided going pro is the route for you, one of the most important parts of the process is knowing how to spot a true professional and how to weed out amateurs. So let's break down what a pro looks like.
Traits of a Good Wedding DJ
Not all DJs are built the same, even if they specialize in weddings. Clearly let the DJ know what you want, and they should clearly let you know what they provide.
Define what's important to you. Have an image in your head of how you want your wedding to be, and see if you can picture the DJ fitting that image.
The ideal wedding DJ will have at least some, if not most of the following
Putting the wedding first
It's your day! The focus should be on you, not your DJ. They're not the stars of this show.
You can tell when a DJ cares about your needs and wants above all else. It's just something you can feel. Is the conversation about you or them? Are they talking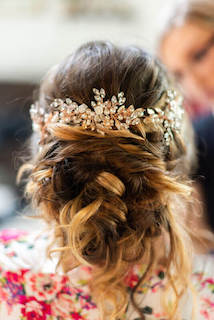 about your needs and wants or their own?
If they're not a fit in this department, that can be a bad sign. Choosing a wedding DJ with too much ego can lead to huge issues on your big day. You want to find a collaborator, not just a performer.
Actions you can take
Be upfront and direct. Let the DJ know what you want and DON'T want (without being too rude). Offer your feedback and vision and see how they handle your suggestions and requests
Flipside: also be open to feedback and suggestions from your DJ. Often, they have many many weddings under their belt and have seen things that work and things that don' But don't give in if you know what they're suggesting is not what you want!
Pay attention to the questions they ask you. Are they focused on learning what you want and figuring out how they can most effectively help realize your vision? Or are they trying to get you to realize theirs? OR are they just completely passive, just saying "just tell me what to do/play and I'll do it"?
Always ask about availability! Make sure your big day is the only thing on their agenda that day. You want their full attention!
Experience
There are many different types of DJs. From club to house to wedding, they come in all shapes and sizes. A DJ with a history in weddings is definitely recommended. However, experience in other areas can be valuable. Do you want a more club-y vibe to your dance portion? Or do you just want a lowkey backyard style reception?
Actions you can take
Ask questions. Things like "how long have you been doing weddings?" Or "how many weddings do you typically do per year?" And even "What experience outside of weddings do you have that add to your skillset?"
Read reviews, read reviews, read reviews. Look on multiple sources and see how other couples felt post-wedding.
Specialization
Your wedding and reception are not just events, they're experiences. And you want your DJ to be your partner in creating that experience. And having that partner be knowledgeable in not only DJing but also weddings is invaluable. Experience with weddings equates to experience in MCing, communicating with organizers, crowd engagement, and music choice.
If you're looking for something different, it's important to be upfront with your DJ about that. A club DJ is not a wedding DJ. With every style of DJing is a different style of performing, and that's something your DJ needs to be aware of.
Music Selection
This is where you should have the biggest say. The music is what sets the mood and ambiance for your whole wedding, after all! So the music selections should be made with one thing in mind: you.
Let your DJ know what kind of atmosphere you want to create. And if they're open to your ideas and want to work with you to create it, bingo. If not, keep searching
Similarly, if your music tastes are less mainstream, that's also something your DJ should be aware of. Whether you want Jazz, Country, or traditional Irish folk harp music.
Also let your DJ know what your guest list looks like. This tells the DJ what kind of music is appropriate and what isn't. The more well informed the DJ is, the better read you can get on how the performance will go.
One final thing: it also can be valuable to ask the DJs advise on songs or timings you're unsure of. Remember, they do this for a living! If you're stuck on a bouquet toss song, your DJ almost definitely will have suggestions.
Actions you can take
Ask for sample of playlists. What does their usual mix sound like? Can they provide examples for you to listen to?
Ask about collaborating. Will they accept "must play" and "do NOT play" lists?
Plan for your music taste to help guide the discussion and collaboration. Think of genres, eras, specific songs, everything.
Personality
Just how you feel when you're interacting with a potential DJ can be extremely telling. Do they make you feel uncomfortable? If so, that's probably how your guests will feel around them too. First impressions are important!
Above everything though, they should be passionate about DJing. Everyone will have a better time when the DJ obviously cares about what they're doing and is also having a good time.
It's important to have in mind what sort of presence you want from your DJ. If you're having lots of events and games throughout your reception, imagine the DJ you're speaking with on the mic and interacting with the crowd. Do they seem like they have a fun, outgoing personality? Do they seem confident? If you pick up on these things just with talking to them, it's a safe bet they'll exude these qualities as an MC as well.
Not just a DJ
You're not just hiring a DJ, you're hiring an MC. If you're the face of your wedding, they'll be the voice. They'll be your line of communication to all your guests and vendors. Are they willing to work with other vendors effectively and efficiently? Are they capable of the inevitable last-minute changes? You want someone who's able to go with the flow, not too rigid to adapt if something doesn't go exactly as planned.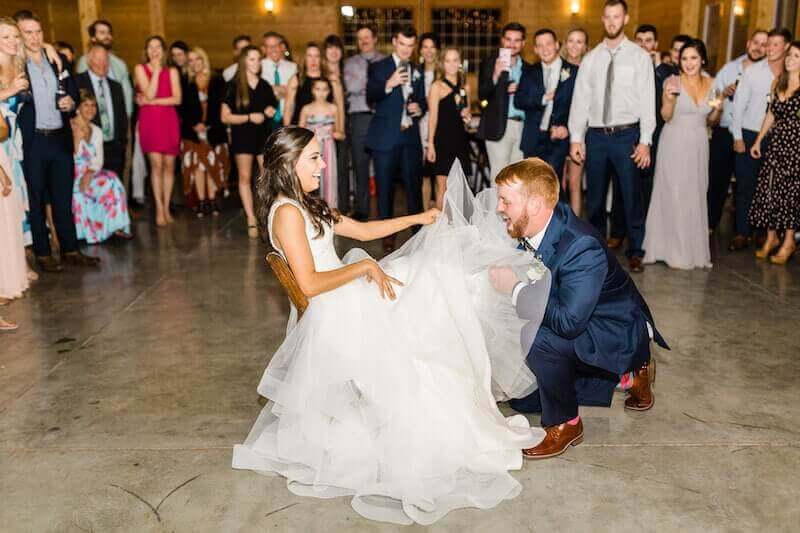 Go with the flow
Speaking of rigidity… there's no way to fully plan for the unexpected. But your DJ should do their best to make sure there isn't anything crazily unexpected. How are they able to handle a gear malfunction? Is a backup DJ guaranteed? What if things don't run on schedule? How will they handle an intoxicated uncle demanding the Cha Cha Slide when you put that on your "do NOT play" list?
A level of fluidity is absolutely required. This goes hand-in-hand with willingness to work with you as a collaborator. If you don't get that vibe (or if they explicitly tell you they don't work like that), they may not be a good fit. It's wise advise to choose a wedding DJ who can be a valuable asset and partner.
Stage presence
Appearance is important. And how the wedding DJ presents themselves on the big day should fit your vision. If you have something very specific in mind, that's definitely something to go over with the DJ beforehand.
Be aware of how the DJs reception set-up looks. Is it clean and professional? Or a whole mess of cords and audio equipment? Can they provide pictures of them at an actual wedding so you can see how not only they look, but also how the gear looks? Knowing this can be telling when you're working out who to choose. Your wedding DJ should fit your vision, from the music to the style.
A true professional
Two most important factors: reliable and on time. You'll definitely need to correspond with your DJ before the big day. So how good are they at responding? When you made the initial inquiry, did they hit you back immediately? Or a week later? When you email them, do you feel like they'll respond quickly? Quick response times and DJs on top of things can make a huge difference in your planning, so this is an important (and overlooked) aspect to consider.
When do they plan on arriving at the venue? With just enough time, or many hours in advance? Mistakes are sometimes unavoidable, but a good DJ takes this into account with set-up time.
Does your DJ seem attentive to detail? Or do they always seem distracted, like they're mentally always somewhere else? If it's the latter, that could be a bad sign. You want to choose a wedding DJ who will be focused on your day! Not absent-mindedly going through the motions.
Things you can do
Get a plan in writing! Include music for every part of the wedding.
Have a ceremony playlist (prelude, processionals, and recessional preferences) as well as reception events (cocktail hour, first dance, special dances, dinner, cake cutting, grand exit)
Technical business details
Quick thing to note, your DJ should have liability insurance (as it's required by most every venue). If they're unable or unwilling to provide proof of insurance, you'll want to keep it moving. It's a sure sign of an amateur. You want to choose a wedding DJ who's insured, there's no way around that.
Choosing Wedding DJs: Where to look
There are many resources (other than the internet) you can use to feel out potential DJs
Bridal expos
Ask other vendors for recommendations
See if your venue has a preferred vendor list
Asking other married couples
(For specialized DJs) See if you can see them perform or ask around local nightclubs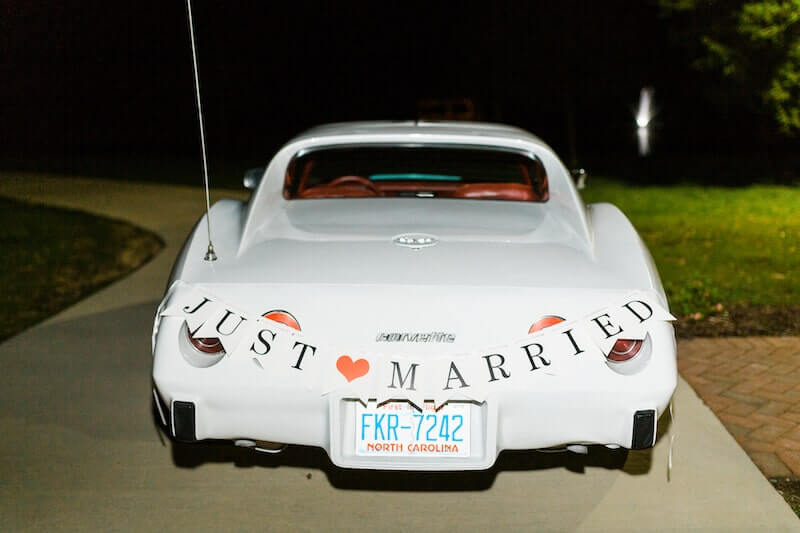 Meeting DJs: questions and more questions
*Will you provide a contract?*
Is this your full-time job or a second job?
Are you insured?
Do you accept requests? If so, what's your method for handling inappropriate requests?
Do you have a portfolio of work? Or videos I can watch of you performing?
How do you handle overtime?
Actually Booking
Choosing between your prospective wedding DJs should be done before you actually sign the contract and book their services. You can compare them any way you want… interviews, spreadsheets, or even just going with your gut. But here's some factors to remember before you sign anything and concretely choose your wedding DJ:
Costs (including add-ons, overtime, etc)
Style fit (music, appearance, vibe, personality)
Experience
Professionalism (reliability, communication, punctuality)
CONTRACT
When you book, it's crucial to have it all in writing. ASK FOR A CONTRACT! Do not settle for anything less than a contract detailing
The services they're providing (MC, number of hours, add-ons, set-up)
Contingency plan (if they're deathly ill or otherwise incapacitated)
Expectations (DJ conduct, public speaking, timeliness)
Costs and fees
Payment due dates (for deposit and final payment, or installments of applicable)
Cancellation and refund policy
Correct time, date, and location of wedding
Final Thoughts and Takeaways on Choosing the Right Wedding DJ
In summary, there's no all-encompassing "10 Steps to Choose Your Wedding DJ 100% Guaranteed." But having a vision in mind of what you want to achieve with the DJ can be helpful in directing your questions. And it does boil down to a couple of factors you can take into account throughout the interviewing process:
Your budget and their availability
Reviews and references
The vibe you want for your big day and how willing the DJ is to work with you to realize that goal
A signable contract
And finally, the gut. How did the DJ strike you? The way you feel when talking with them is the biggest indicator of compatibility there is.
If all the above criteria are met, and you think they feel right, then it's time to sign and commit! Congratulations, you've successfully navigated the confusing web of choosing a wedding DJ!
---
---
Have more unanswered questions? Let us help!
Or, watch our awesome vids