Deptford Township, NJ, in Gloucester County
Situated in New Jersey, and only 50 miles NW of Atlantic City, but considered a suburb of Philadelphia, Deptford Township, NJ has a rich historical backstory, and is home to many beautiful parks, making Deptford NJ a truly wonderful place to get married!
Getting Hitched in The Great Outdoors
If you have your heart set on having an outdoor wedding ceremony, or are just looking for somewhere beautiful to take your wedding photos, Deptford has multiple options worthy of your consideration. You could say your "I do's" at Timber Creek Park, with its woodsy trails and beautiful foliage backdrops. Or, Almonesson Creek Park could be where you say your vows, with its pavilions, pretty patches of woodland forest and burbling creek with gentle man-made waterfall. 
Premier Wedding Venue in Deptford, NJ – Adelphia Restaurant and Events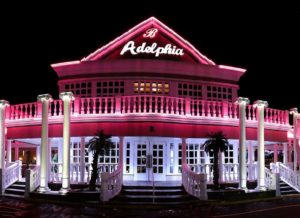 Proudly owned and operated by the Balis Family since 1987, Adelphia Restaurant, Banquet Facilities and Nightclub, have been bringing fine food, entertainment and amazing celebrations to the South Jersey Area for more than 3 decades! There have been many expansions to the restaurant and event spaces over the years, the largest expansion added a state-of-the-art catering kitchen, additional bar and a beautiful landscaped patio with fountain.
They've Thought of Everything
At Adelphia, their goal is to create the wedding you've always dreamed of, without any of the usual stress, and they'll guide you throughout the entire process from start to finish. They specialize in full service wedding packages, and will utilize their two outstanding large ballrooms, host of in-house services, and experienced event staff to craft a celebration your guest will be talking about for decades!
A Huge Array of Options
At Adelphia the options are endless, but here are a few of our favorites: event space big enough to host 500 guests, on-site ceremony services, valet parking service for the entire guest list, maître D' supervision and personalized guest service, a Bridal Suite with full cocktail hour services and all necessary personal amenities, a separate reception space for cocktail hour, an extended 5 & 1/2 hour reception so you can celebrate a little longer, a dinner menu created especially for you, their in-house baked wedding cake and sumptuous dessert tables presentation including a chocolate lava fountains or ice cream bars, elegant damask table linens, and hand sculpted ice statue displays.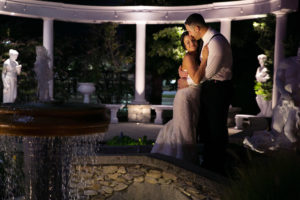 With Everything that they have on offer, Adelphia Restaurant and Events, will be sure to satisfy every little thing on your wishlist! And, we know your photographer will definitely appreciate the attention to detail, the grand cinematic features and the customizable lighting in the ballrooms… then there's the patio for beautiful outdoor shots! But, don't take our word for it, check them out for yourselves! You won't be disappointed!