Bridgewater Township, in Somerset County – a City with a Small-town Feel
Fun Fact! Did you know that Bridgewater Township, NJ was ranked 31st best place to live in the US, in Money magazine's annual report?! That's number 31… out of the 1890 towns that made the first cut! We think that's pretty exceptional, just like Bridgewater NJ! 
Imagine taking your wedding photos on a cute covered bridge in North Branch Park, or in the gorgeous Leonard J. Buck Garden, or getting hosting your ceremony in the beautiful Colonial Park Rose Garden in nearby Somerset, NJ! Sounds dreamy right?!
If You're Planning a Wedding in Bridgewater New Jersey you're certainly spoiled for choice!
3 Must See Wedding Venues in Bridgewater New Jersey
Bridgewater Marriott
The Bridgewater Marriott is a fantastic venue to say your "I do's", or to celebrate them! The Hotel can host any group, whether you are planning on a small intimate 20 guest affair in one of the smaller banquet spaces, or thinking of an opulent 700 person banquet hosted in the Grand Ballroom, the Bridgewater Marriott has a solution that will work for you and your sweetheart! They also boast in-house Marriott Certified Event Planners, who are ready to help you, whether you're looking for help determining your vision for your event, or you need help nailing down vendors and all the small details that go into a wedding reception. And, the best part, is that after your reception, your guests are already at their hotel, so there will be no need to arrange for transportation or shuttle service!
The Somerville Elks Lodge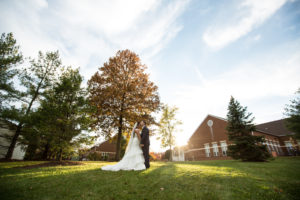 You can't go wrong with hosting your reception at the Somerville Elks Hall! Let's talk about the event spaces first! Their Lodge Ballroom can host up to 400 guests for dinner and dancing in style, and the Willam Cremer Room is perfect for a more intimate wedding of up to 120 guests for dinner and dancing! Next up is the food! The catering at The Somerville Elks Lodge is exceptional and delicious, while also being of great value, and we think that's a great combination! And, did we mention the beautiful picturesque Patio Garden? It's a wonderful spot for a wedding ceremony, or full outdoor event, complete with bar and firepit! The Patio Garden is also available in combination with the William Cremer Room. As you can see, The Somerville Elks Lodge has a lot to offer, and one of the best things is that you  can feel good knowing that your wedding will help support The Elks many charitable endeavors! 
Bridgewater Manor & Catering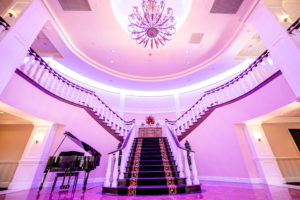 With 5 event spaces to choose from, you can host anything from an intimate 50 guest affair in the Westminster or Tropea rooms, to a 100 guest party in the Hunterdon Ballroom, to a 160 guest celebration in the Somerset Ballroom to a large 240 guest reception in the Imperial Ballroom! Also, a number of the event spaces at Bridgewater Manor include attached patios, and there is a massive, stunning and manicure patio that's available for outdoor ceremonies, but there's also indoor ceremony options in the case of inclement weather on your big day! Now let's talk about the food! The catering at Bridgewater Manor & Catering is provided by the Delicious Heights Group, which was started by brothers Domenick & Ralph Acquaviva in 2002. The brothers were raised with a love for quality, homemade food and hand-crafted wine, and it shows.The DH Group has now grown to 3 stand-alone locations in Berkeley Heights, Bedminster and Basking Ridge as well as a thriving off-site catering company!