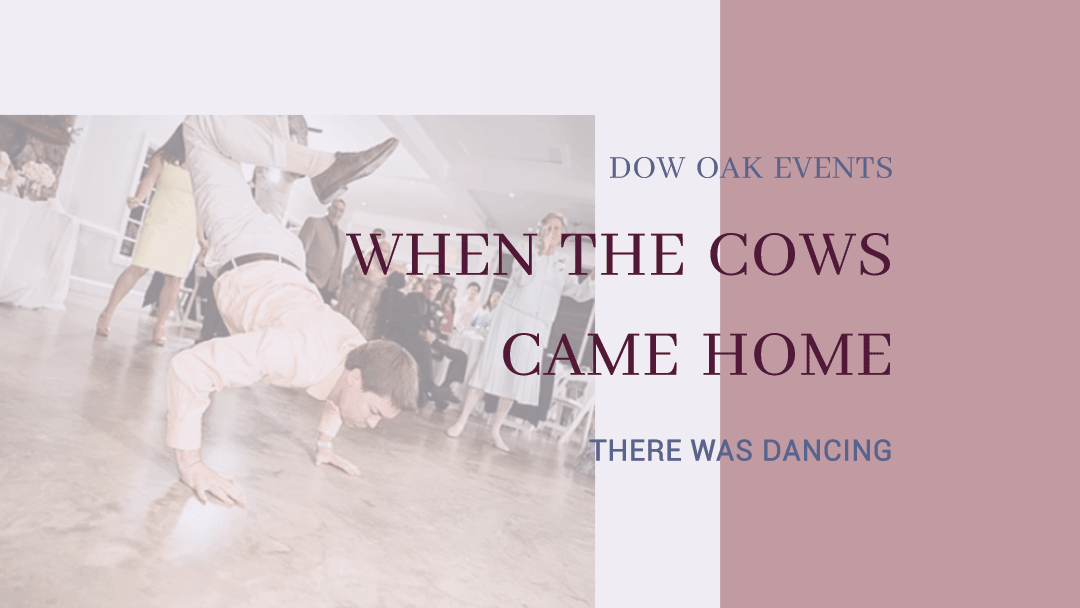 "Would so so so so SO recommend Dow Oak Events to anyone looking for a fantastic DJ. All of it went so great. The ceremony, the reception, the dancing, all of it! I honestly don't have more to say except: BOOK THEM!!" –The Knot
There Was Dancing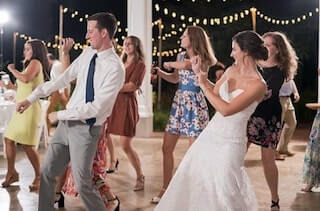 There's a reason we're in the business we're in. We have a good time when we see everybody having a good time. And this wedding had a whole lotta good times.
We've seen people getting down on the dance floor. We see it very frequently. But this time… we can safely say that people were getting down. I mean, look at these pictures. There were so many of everyone tearing up the dance floor that it was honestly hard to pick just a few.
Coming Together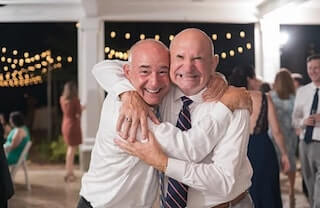 Seeing two families come together is absolutely awesome. But seeing them dancing together is even more awesome. We honestly were sad at the end of the night when the dancing came to an end. Everyone involved was throwing down hard and just having an all-out good time. And that's what we like to see.
You can totally see what we're talking about in these pics, too. Will Greene Photography really did such a great job of capturing all the exuberance of this evening.
We had a great time at this venue, too. We've always enjoyed traveling around Raleigh seeing all of the unique venues and meeting new people. This was definitely a cool one. It used to be a cattle ranch but has since been transformed into a super unique venue.
A huge thanks to everyone who worked with us to make this a great night!
---
Vendor Team
Venue
Fearrington Village
2000 Fearrington Village Center
Pittsboro, NC 27312
www.fearrington.com
(919) 542-2121
Coordinator
Gilda McDaniel
www.fearrington.com
Gilda@fearrington.com
Photography
Will Greene Photography
www.willgreenephotogaphy.com
will1003@me.com
Videographer
Jared Cook Films
www.jaredcookfilms.com
Jared.cook@jaredcookfilms.com
Entertainment
Dow Oak Events
www.dowoakevents.com Booking@dowoakevents.com
Caterer/Cake Caterer/Florist
Fearrington Village
www.fearrington.com
(919) 542-2121
---
Final Thoughts
We see a lot of cool venues across North Carolina. We even see a lot of cool venues in Raleigh. Honestly, we didn't expect this one to be as cool as it was. From the ease of setting up to the venue coordinators, everything came together so well.
And as a final note, we just need to say… We absolutely love what we do. Being a part of the unique and personal ways couples celebrate is why we do it. And we loved being a part of this celebration. It's always awesome to see how couples choose to celebrate.
In conclusion, we've learned that being a wedding DJ in Raleigh isn't just about playing music. So we take our role seriously. Facilitating such a big day is a serious job! That's why we always give every wedding or event our all.
---
---
One more from Raleigh.